THE LONG AWAITED OPERATIONS MANUAL FOR HUMANS IS NOW AVAILABLE.

Click Book for description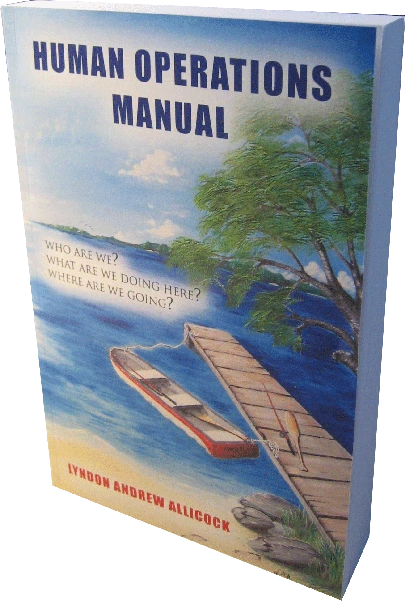 By Lyndon Andrew Allicock


"Clear, concise, hard hitting and well written."

"Buckle up tight, for it will take you for the ride of your life -
and could end up saving your life, literally."



Look inside






Trifid Nebula - Courtesy  NASA/JPL-Caltech/NOAO


Copyright © 2006 - 2012 by Nucom Systems® All rights reserved.
Author Lyndon A. Allicock
Time out at Capelin Cove, Newfoundland, July 2nd 2005
His book answers very clearly the life long questions of the ages, including the questions "Who are we?" "What are we doing here?"  "Where are we going?"
When can I get my copy?

This Book is now Available.
GIVE ME A COPY NOW
                        or
CLICK ON COUNTRY FLAG



 CANADA



 UK



 USA



 FRANCE



 GERMANY



 JAPAN


 AUSTRALIA


 S AFRICA